Uniform
Green Meadows Academy has adopted a code of school dress with a range of widely and readily available items. For pupils in Key Stage 1-4 at this is as follows:
School Uniform List 
Skirt / trousers in black or dark grey (no tracksuit bottoms or jeans please)

White polo shirt 

Blue sweatshirt or cardigan

Black shoes or black trainers-no flimsy shoes, flip flops or boots (except in extreme weather)

Black socks or tights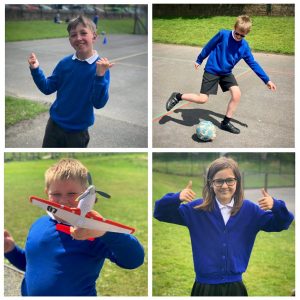 We do not allow pupils to wear jewellery apart from plain stud earrings if ears are pierced. These must be removed for PE lessons. A sensible watch is also allowed.
As a special school, we fully understand and appreciate that for some of our pupils the wearing of a school uniform would be a challenge, and potentially a barrier to attending our school, as a result of a child's individual needs.  For our pupils, we make reasonable adjustments, and are happy to talk to families about what this might mean for their child.
6th Form Students
In line with many schools we do not have a uniform for our 6th form students. However, we do expect all our Post 16 students to be presentable smart, as if they were dressed for a day of work.
Partnership Sites
Green Meadows pupils who are based at one of our mainstream partnerships must wear the uniform of the host school. More information of the specific requirements of these schools can be found at the relevant website.
For your reference please follow the links provided to each partnership school's website uniform information page;
Brudenell Primary School – Cherry Class
Rawdon St Peter's Primary School – Orchard Class
Allerton High School – Partnership Base
Benton Park High School – Meadows Park
If in doubt, please contact us directly on 0113 8313 222